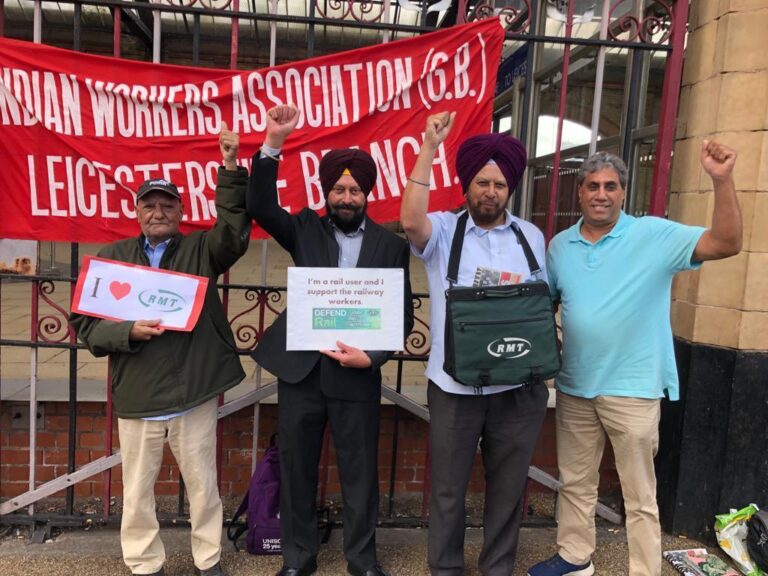 Thousands of Rail Workers are staging a walkout over pay and working conditions under the well-known union RMT.
IWA (G.B) fully supports the RMT Union's industrial action. IWA (G.B) Leicestershire Branch stood in the picket line with the RMT and workers outside the workplace to let others know why they are taking industrial action. We stand with RMT union members to support their genuine demands. We will also support them in the future.
We are appealing to Government to accept their demands through the negotiations with the RMT union and avoid further industrial action. It is better for Great Britain.